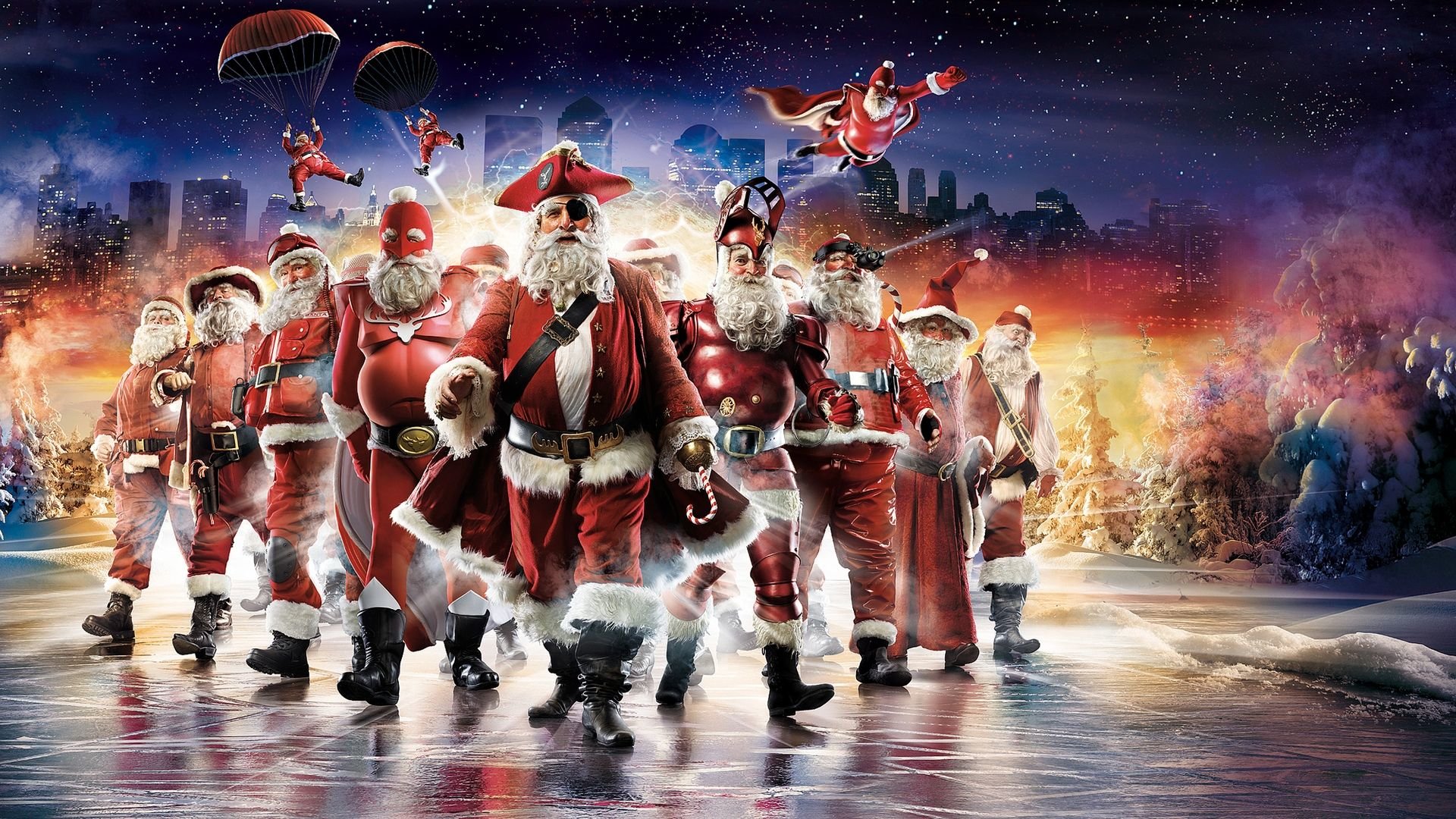 CS:S Zombie Escape Event #140 ~ #143 - Christmas Event
Zombie Escape Event #140 ~ #143
01/12/2021 ~ 31/12/2021
"Christmas Event"
"It's that time of the year!
Santa will be waiting for you.
Gifts will rain from the sky.
Follow your leader to victory!"

From 01/12/2021 to 31/12/2021 everyone will have Christmas Skins.
In some days, everyone will get free VIP.
All the VIP days you gained on the event will only be given after the event is over.

Good luck!
 
"50 Days of VIP in total to winners!"
 
We will play the following map(s) in the following days:

Event #140 - 05/12/2021 at 3PM GMT +0
Event #141 - 12/12/2021 at 3PM GMT +0

Event #142 - 19/12/2021 at 3PM GMT +0
Event #143 - 26/12/2021 at 3PM GMT +0
Special rules (if any):
Rules will be enforced strictly during the event. Spam in the microphone and trolling will not be allowed and will be punished directly, without a warning.
Leaders are rewarded extra vip days for helping.
- On ze_castlevania_v1_3 we will only play last stage;
- On ze_santassination_css2 we will only play extreme stages;
- On ze_totally_new_wester we will only play last stage.
- On ze_licciana_xmas_v1 half of the team is gonna be zombie. No Nemesis Mode. Knife fun settings (explosion time of 2 seconds). No smoke grenades. No crowd spawn. Zombies don't respawn. Map is considered won when you kill all the zombies (by knifing or by the nuke). Map duration: 40 min. max;
- On ze_sorrento_xmas_v4 half of the team is gonna be zombie. Nemesis Mode. Knife fun settings (knife zombies to the water to kill them or they die after 7 seconds). No smoke grenades. No crowd spawn. Knockback of weapons increased a bit. Zombies don't respawn. Map is considered won when you kill all the zombies (by knifing or by the nuke). Map duration: 40 min. max;
- On ze_rooftop_runaway_xmas_v1 half of the team is gonna be zombie. No Nemesis Mode, but zms have less knockback. Knife fun settings (explosion time of 2 seconds). No smoke grenades. No crowd spawn. Zombies don't respawn. Map is considered won when you kill all the zombies (by knifing or by the nuke). Map duration: 40 min. max;
- On ze_jurassicpark_winter_v2 half of the team is gonna be zombie. Nemesis Mode. Knife fun settings (explosion time of 2 seconds). No crowd spawn. Zombies don't respawn. Map is considered won when you kill all the zombies (by knifing or by the nuke). Map duration: 40 min. max;
- On ze_knife_fun_winter_v3 half of the team is gonna be zombie. Explosion time of 2 seconds. Any kind of glitch is not allowed to win the map. Map duration: 40 min. max;
Leader: Anyone willing
Rewards: 
Winning the last stage of the map ze_castlevania_v1_3 will grant you 4 days of vip
Winning the last stage of the map ze_GoT_The_North_b4 will grant you 4 days of vip
Winning the last stage of the map ze_christmas_infection_v2_3 will grant you 4 days of vip
Winning the map ze_frostdrake_tower_v1s will grant you 4 days of vip
Winning the map ze_frozentemple_b8_2 will grant you 4 days of vip
Winning the last stage of the map ze_evernight_a3_4_css2 will grant you 4 days of vip
Winning the second extreme stage on the map ze_santassination_css2 will grant you 5 days of vip
Winning the third extreme stage on the map ze_santassination_css2 will grant you 5 days of vip
Winning the forth extreme stage on the map ze_santassination_css2 will grant you 6 days of vip
Winning the last stage of the map ze_winter_bash_v1fix2 will grant you 3 days of vip
Winning the last stage of the map ze_totally_new_wester will grant you 2 day of vip
Winning the map ze_licciana_xmas_v1 will grant you 1 day of vip
Winning the map ze_sorrento_xmas_v4 will grant you 1 day of vip
Winning the map ze_rooftop_runaway_xmas_v1 will grant you 1 day of vip
Winning the map ze_jurassicpark_winter_v2 will grant you 1 day of vip
Winning the map ze_knife_fun_winter_v3 will grant you 1 day of vip
Connect information:
---
5

1